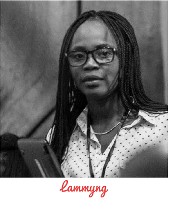 Olamide Egbayelo
Digital Media
Brand Strategist
Trainer
Fun lover
Digital Media & Brand Strategist
About
Like you already know, my name is Olamide Egbayelo and love to call myself WorldFamous Lammy!  I love life and Food.
skills
I am a jack of many trades but MASTER of few. (Kindly scroll down)
XYZ Skills
I am good at a whole lot of other things like business development, creating website architecture, presentations (research and design), project management, live social media updates for events etc.
Writing
I am a lazy writer but I enjoy writing 'How-to' articles, reports and a bit of research writing and on topics/issues I am passionate about. I also get paid to write for blogs and magazines. So Hire Me!
Check Out My Skills
Blog
Check out our latest service and latest update from our blog.
ONE LIFE LIVE IT-   Sitting on the bus on my way to
I got to know Ahmed from the popular tech blog mobilityArena.com when it was
View Blog