I lowkey love to turn up but I hardly make out time to do so but hearing about the City of Friends concert got me excited. It was going to be happening around my hood in Surulere and I did not have to pay to attend. So I simply said to myself, who no like better thing?
You see, I lived in Mushin for about 12 years and I grew up listening to Fuji music all my young life at home, parties, on the street and at family functions. As confirmed Yoruba girl, you definitely have to lose some of your home training when you witness a Fuji artiste perform live. When I heard Baba Wasi, Ajibola Pasuma was going to be performing live at the concert, I knew it was going to be lit. I was very excited as I haven't had the opportunity to witness Pasuma perform live on stage and this was it and I was going to witness it free of charge without paying a dime or buying aso-ebi to gain entrance. I already started singing and humming Eagles club la ti n se carnival o. I looked forward to experiencing the Pasuma wonder at the City Of Friends concert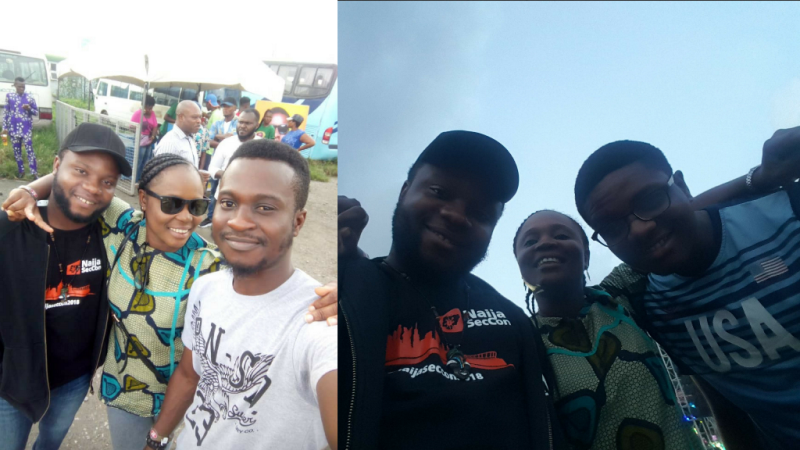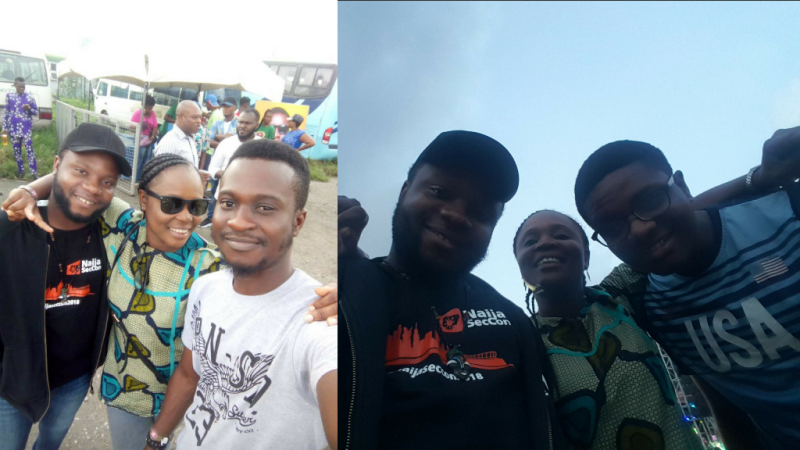 I was excited about the other artistes too, everyone around me knows how much love I've got for Simi, Kiss Daniel and Small Doctor too, because of his streetness, me sef I be street so the opportunity to gba penalty wo goal post was here. I love Phyno too, I wish I understood the meaning to his Igbo lyrics but I find his rap really amusing and fun to listen to. Alapomeji and self-acclaimed Ancestor himself was going to be performing too. I was in 300 Level when 9ice came to perform Gongo Aso in my school, I couldn't attend because I was one of my school fellowship leaders and I had to lead by example J but I wasn't going to miss this opportunity to watch him perform without paying a dime.  I am a big fan of his recent hit rave, Living Things too, I no dey sashe but I my work involves the internet and I stay up most nights to deliver services for my clients at Hexal Place.
GUEST POST: My Awesome Experience At The Lagos City of Friends Concert
So, day 1 came and I arrived at the venue as early as possible to witness to have a feel of what was going on, before it became dark, there were board games, snooker and other interesting activities, I had invited some of my friends over, it was an opportunity to finally hang out and enjoy ourselves without really breaking a bank. They were a lot of giveaways and competitions, but yours truly did not win anything. Not to worry, I am always a WINNER 🙂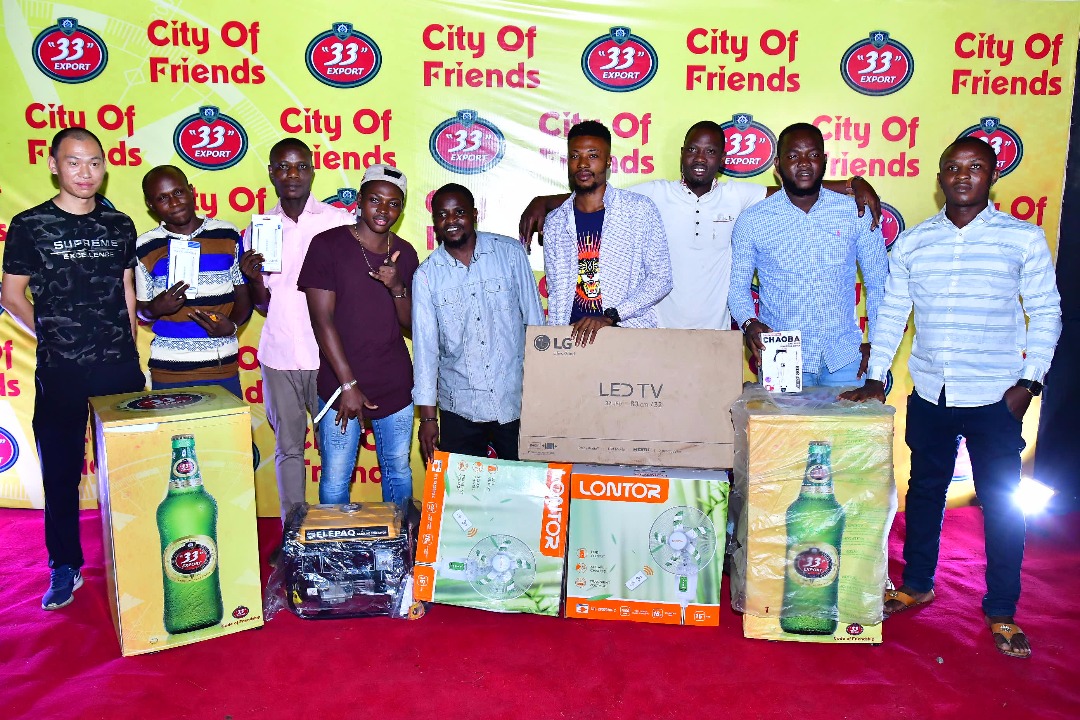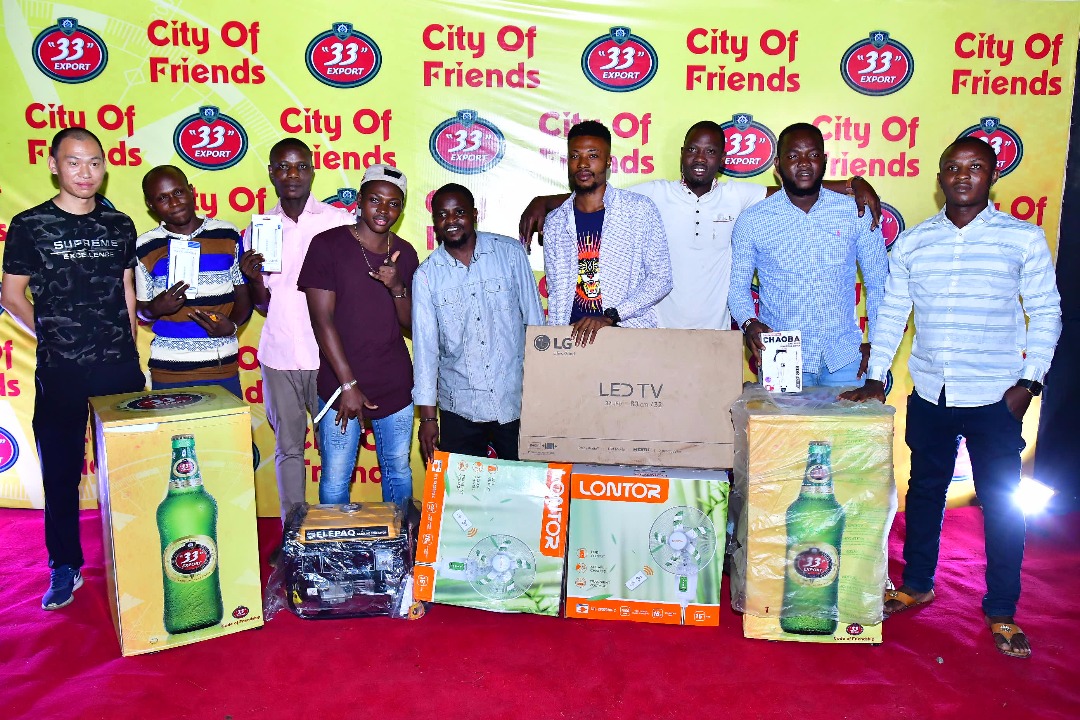 The DJs serenaded us with great music blast from the past to the present. Give it up to DJs Real and Big N, they sabi do the work well. The MCs did an awesome job too, shout out to MC Bash, D-Dons and Gordons. MC Bash has won himself a fan in me.
The first performance of the night was by Omo Iya Teacher himself, Small Doctor, there was so much love for him and oh boy, the guy dey dance o. He performed some of his street bangers, mosquito,  gbefun and ended with the song I had been waiting for PENALTY, I didn't know Small Doctor sef sabi the Fuji vibe. It was loaded. Small Doctor's performance lasted for about 45 minutes and I tried to do some recordings while I danced. Do check his performance out below and tell me what you think.
Look, 9ice is a legend, no matter what you think about him, he has made and still continues to make good music. He captivated us with oldies: Photocopy, 3310, energy, Street credibility (the greatest collaboration out of Naija yet), Gongo Aso and plenty of his songs. Wo, I can't even shout, just watch the performance I was able to capture below and drop your comments, it was gbaski.
My boy Kizz Daniel was the last artiste of the day to perform, he stole the show absolutely. I thought I was the only one that loved VADO, the whole of Surulere stood up for him, he had our mumu button for the 1 hour he was on stage. He stepped on stage singing my VADO anthem and every other ladies favorite, Mama, that was his only performance I could capture because I was dancing all through the rest of his performance. He stole the show and got the most love on day 1.
We all went home in high spirits filling fulfilled, chai I had fun 4 dayz and looking forward to what day 2.
I got to the Eagles Club early enough to speak with other fun lovers who were on the ground and anticipating the performances. The brand strategist in me wanted to know their expectations and understand the consumer behaviour of the different people on ground, while some were there for Pasuma, some were for Simi and Phyno, a lot of people also came for Kizz Daniel thinking he'd be performing again. Below are a few people I interviewed.
Day 2 was more fun for me because the DJs went back memory lane, and brought back fun memories from my childhood. The live band was lit too, they went spiritual at some point and gave us some Eyo sounds, if you listened to K1 in the mid-90s well, you will understand how I felt when they started the Eyo hailings, I died and resurrected again to continue dancing. May they live long enough.
There were exciting giveaways too, and as usual, yours truly didn't win anything :(, my God won't forsake me sha. The most painful part of all was the announcement of the winners of the Pen Down For Friendship competition, I planned to write about it but procrastinated till the competition closed, I was particularly looking forward to winning the scholarship to study a creative writing course at the Lagos Business School, but missed the opportunity. I hope the folks at "33" Export lager will read this and give me the scholarship. Congratulations to the winners all the same.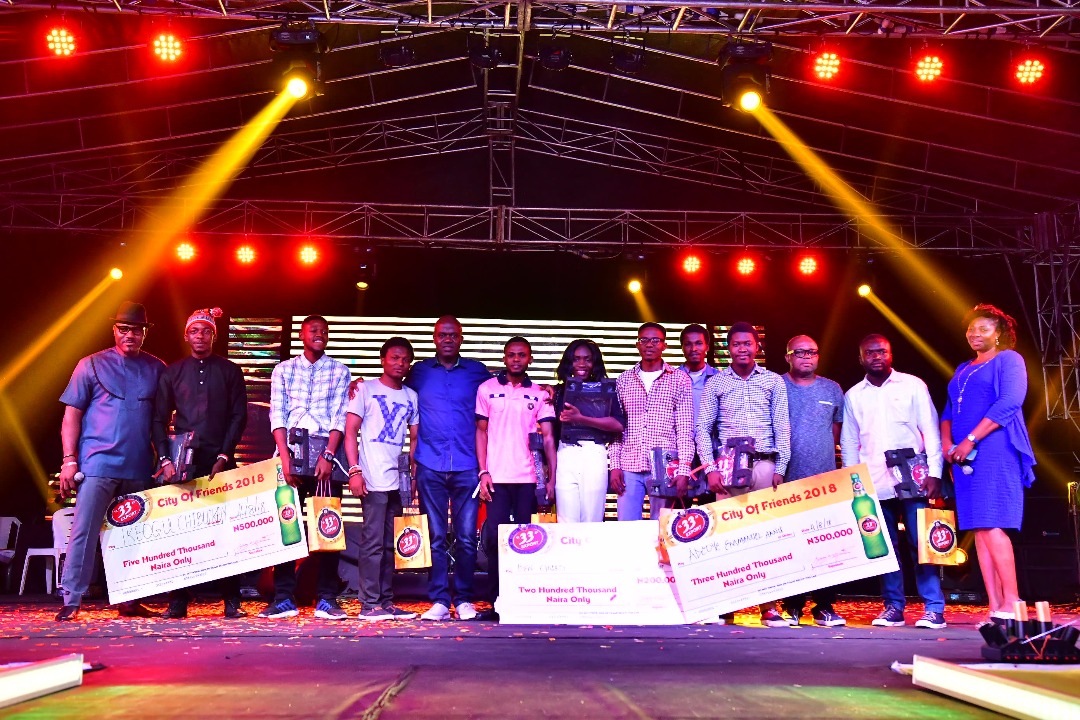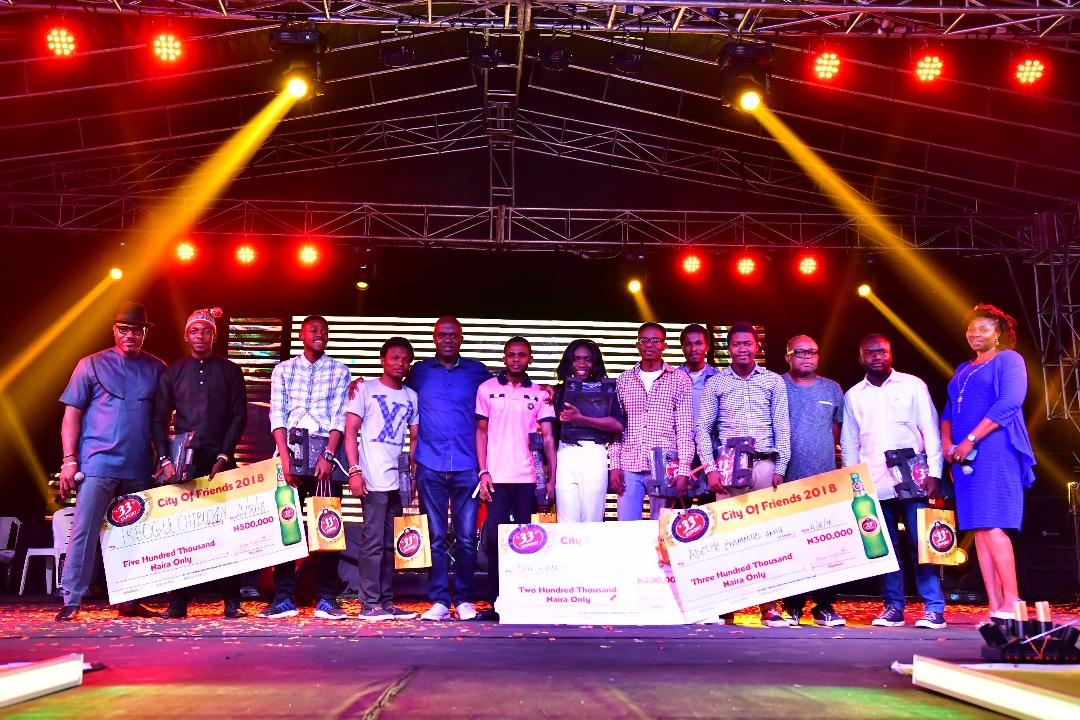 Now let me fast forward to the performances, look, if I had money on me and were allowed to spray the artistes, Simi would have gone home with all my money and I would have probably trekked home. She is an all-rounder and performed excellently; JAMB question, Aimasiko, owanbe, joromi etc and gave us some Fuji vibes, I wanted her to perform Original Baby but she didn't sha. Watch and see for yourself below, the mic almost messed her up but she triumphed still. She performed live with her band too. I STAN A QUEEN.
Phyno performed live too with his band and he has got a lot of fans o, I didn't know this at first until I heard people rapping to his lyrics word for word from financial woman to obaigwu to connect to fada fada, me sef join at some point.  I love it when he raps in Igbo, I might just marry an Igbo man because of this. Watch bits of Phyno's performance below.
At the time Phyno rounded off his performance, the Eagle's club was already filled to the brim and the special guests aka Pasuma's fans had taken their rightful places and cleared the seats waiting for IJOBA to come on stage. Pasuma's hype man deserves non-stop supply of "33" for life for the work he did gearing the fans up and warming them up to receive Oganla, I was very excited about this too and after about 15 minutes of warm up. Oganla came in and the whole arena was  filled with joy, he hailed all the people who came from Mushin, Ojuelegba, Surulere, Isale Eko and other areas.
The most surprising thing happened when it was about 5-minutes into Pasuma's performance, I just saw chairs and bottles in the air, look it was not a joking 'sturv' but it was fascinating to watch how his fans were showing their excitements and throwing chairs and bottles into the air and on stage too. But, guess what? Pasuma didn't stop singing, he just went on performing. It was there and there I knew I had to leave the arena before my nickname becomes broken bottle.
Overall, it was a good 2-days of fun and I am very excited I was part of the City Of Friends concert, all thanks to "33" Export Lager beer. I look forward to next year's edition.
Yours Fujically,
Olamide
This article is part of a series I will be posting for a month in collaboration with my friend, Umar Abdullahi . We challenged each other to become better writers and will be posting our articles together once a week. Check out his latest blog post here