A beautiful story about my NYSC experience in Abeokuta in Ogun state Nigeria. Do enjoy!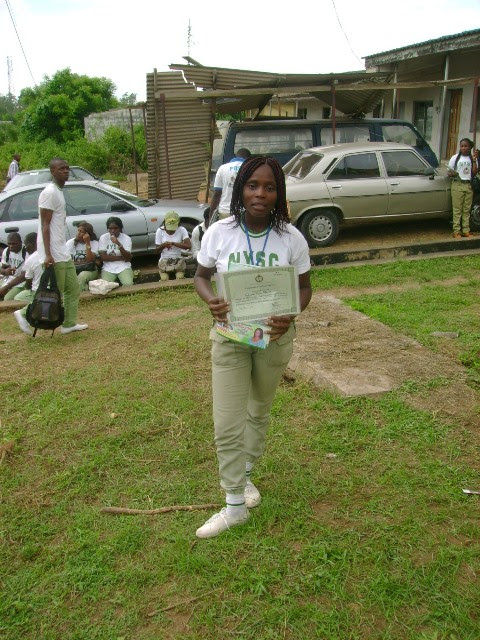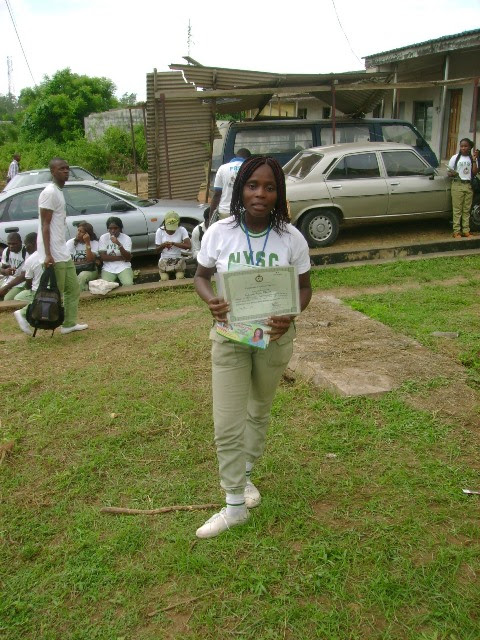 While growing up, my maternal grandmother always sings praises of me like this "ije ja omo re, omo ka fo lu rin ……….."
Well many years down the line, i was posted to ABEOKUTA for my NATIONAL YOUTH SERVICE SCHEME, I didn't like it at first.
But during the process of my registration PPA (Place of Primary Assignment) and at Abeokuta South Local government, i began to hear names of places like AGO-IKA, AGO-OBA, KUTO, ISABO, ITA-EKO, ITA-SOKORI, ELEGA,OBANTOKO, IYANA MORTUARY, OKE-MOSAN, ELEWE-ERAN, ILESE-AWO, ILESE-PAN,ITA-OSHIN etc
Here are some of the beautiful and hilarious reasons why I love the STATE CAPITAL OF THE GATEWAY STATE
1. The cost of living is low: You can be a 'bigz' boy or girl if u are prudent with spendings, even as a corps member, you can cook more than 2 different pot of soups with #1000 and still come back home with change. I know a few people in Lagos whose families are based in Abeokuta….. Cost of transportation is also very cheap, food-stuff and so on,
2. There are more relaxation centres than offices: Hmmmm….. Abeokuta people like 'Faaji' (enjoyment), so many bars in oke-two, you have the IWE-IROYIN, matrix club, Sky Pavilion…and less I forget the STADIUM joints.
Oh I almost left out the IWE IROYIN suya spot *swallows saliva* I am so going to miss the SUYA
3. OLUMO ROCK: For the first time in my life I visited Olumo Rock with two of my friends (Yubi and Saheed) in February, My expectations were so high, heard and so much about this great ROCK.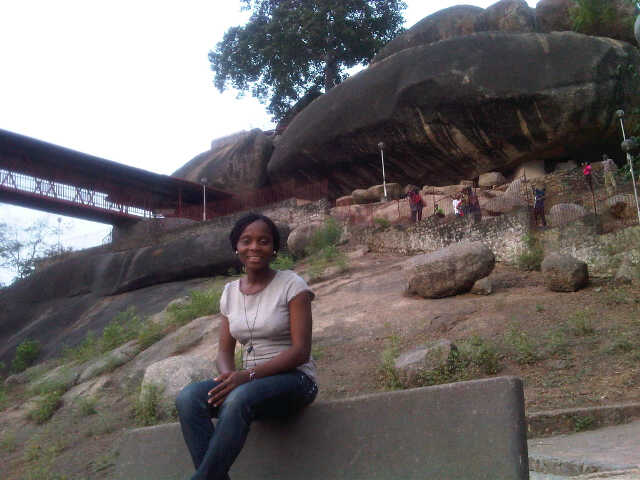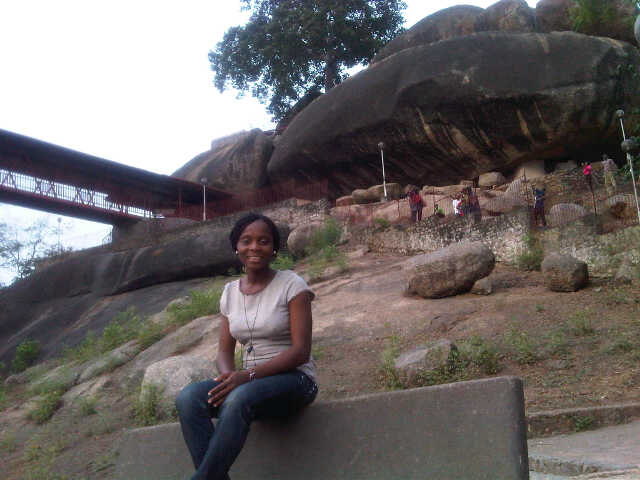 My excitement was cut short on my way to OLUMO ROCK which is the only TOURIST CENTER in Abeokuta, the host town of the rocks looks so deserted, there is no form of modernization at all, the houses in the town still had ancient roofing and 80% of those houses were constructed with mud. On getting to Olumo Rock, I just came to the conclusion that the state government is not spending much to attract people to the Great Olumo! But nonetheless …I still had fun, (I climbed the rock to the rear, I had to massage my legs for 3days)
4. The Education System: I served in one of the oldest school in Abeokuta (St John Anglican (Senior)  High School, kuto, there were challenges and victories, I witnessed what I used to read in books, where the timekeeper rings the bell with a small iron rod attached to another metal under a tree. I think the State Government still has a lot to do, its not enough to make teachers/principal responsible for the student's failure, Parents  should also be accountable, 90% of these students hardly have time to attend to assignments and home works given, majority of them go to help their parents and guardians at the market/stores immediately after school closes, they don't care whether they pass or fail because they DON'T pay the school fees, just like the Lagos state government is holding parents accountable for the success/failures of their wards, the Ogun State Government should also do so
5.Water Supply: This was my greatest challenge throughout my stay in the beautiful city of EGBA. I stayed in Oloomore federal housing estate, (Abeokuta North LGA) and the only supply of water we had was from the state's water cooperation and the majority of the time, I always had to go look for
Water. Most times, my prayer was always for it to rain, so I can reserve rainwater, the majority of people in that community do not have access to pipe-borne water, the state government water get to rush at most TWICE in a month
How To Temporarily Deactivate And Reactivate Your Twitter Account
I am also going to miss my wonderful OFADA rice, there is this woman who sells OFADA rice from 4 pm every day at the last junction of Oloomore housing estate if you are opportune to visit Abeokuta, try not to miss the sweet and affordable Ofada rice
6. My Friends: while serving in Ogun state, I met different people, I had 5 different categories of friends namely
*CAMP and OBS FRIENDS: Wonderful shout out to my camp and OBS friends, most especially MERCY ROOM 2 C girls (Lolade Akande, Titilope Olulade, Ruqaya Yusuf, Jumoke Omotosho, Wando, Shade, Tobi, Ada, Tokunbo, Uju, Maureen, NG, Siphon )etc………………love you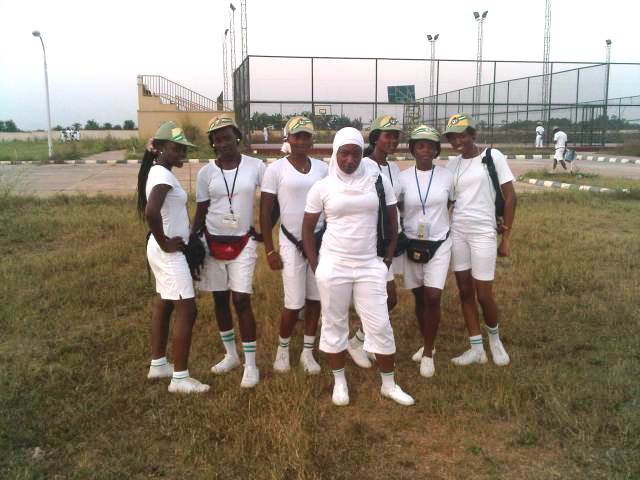 PPA friends: these were fellow corps members I have an everyday encounter with, we served in the same school and shared the 'corpers' staff room (Damilola Fasina, patience Dibiah, Bamuyiwa Tobi, Ubong  Etesian and Adebisi Olayemi)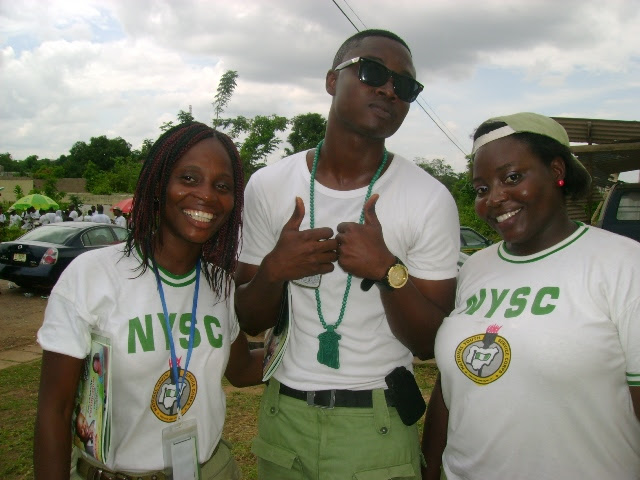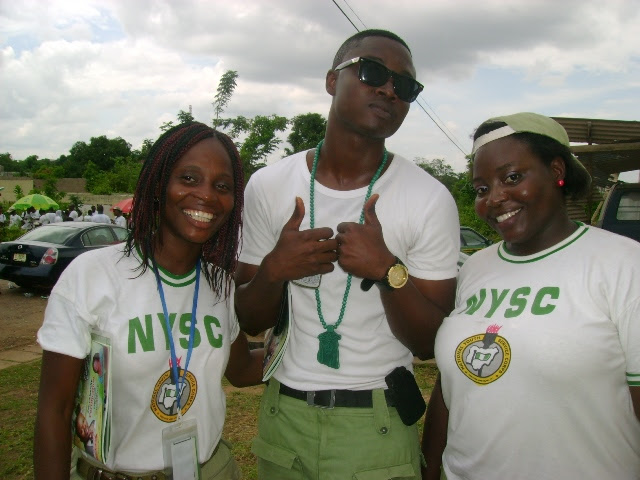 CDs friends: these were my CDS 'padi's'…always representing (Maureen, Tomi, Ireti etc)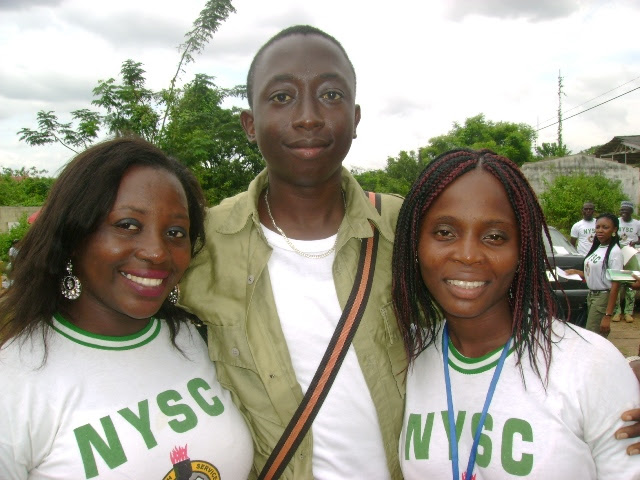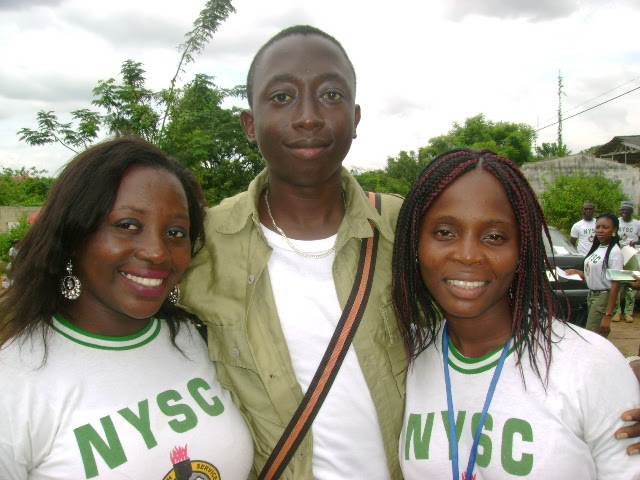 7. PRU Unit, NYSC Ogun state secretariat: finally, I would like to most especially thank Mr Emmanuel Igba, Mr Banji Fatolu and Mr Kayode Olagoke for the support and encouragement they gave me all through my service year, for standing by me from the beginning of the scheme till this end, I will remain eternally grateful, would also like to say a big thank you to Mrs Umogha, Mrs Adeniyi and Mrs Adenekan for giving me maximum support and also allowing me to be a PART of the PR unit. Thank you for the rare privilege and the opportunity to be a special columnist in the monthly 'Gateway Kopa' publication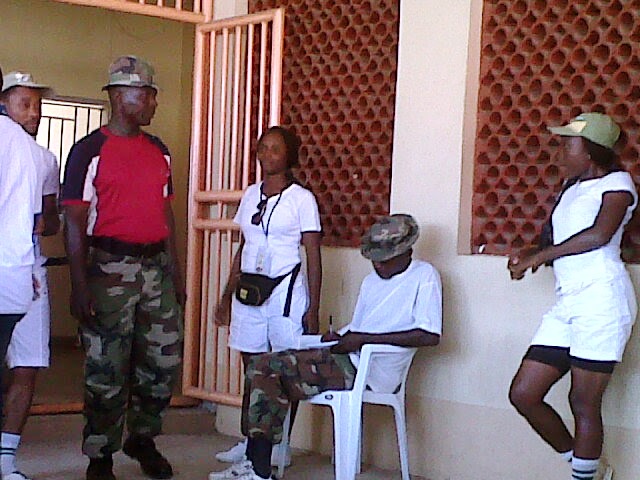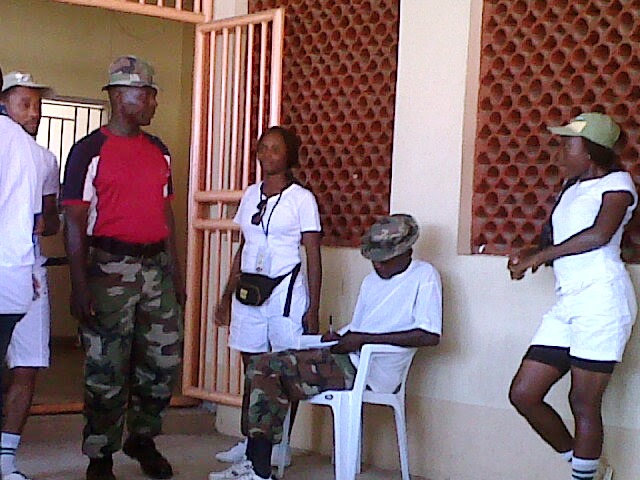 I will also like to say a BIG thank you to the Anjolaiyas, for making me live a large and comfortable life in Egba…I had a whole 4bedroom flat to Myself…Ese Pupo