What Is Upwork?
Upwork is a marketplace for freelancers in fields like writing, graphic design and web development. The site helps professionals find projects, communicate with clients and get paid
How To Get Started On As A New Freelancer 
In this first part of the Digital Skills and freelancing series with Onajite Omare, we talked about her journey in freelancing, how she got scammed and landed her first job on Upwork. Jite, as she is fondly called is a freelancer with over 3 years of experience on the freelancing platform Upwork on her journey and how she has made a cumulative thirty thousand dollars ($30,000) on the platform. 
 PART 1: How To Get Started As A Freelancer On Upwork
The first step to getting started as a freelancer on Upwork or other freelancing platforms is to ensure you have a set of marketable skills.  Before signing up on the platform it is important to research the top 20 skills in demand on the platform so you have a higher chance of getting accepted. In this video, Jite advised not to pick skills in high demand at the point of registration (choose skills like civil engineering). Watch the video from 1:30 minutes to know how to get started as a freelancer.
How I Got Scammed On Freelancer.com 
Jite also shared the story of how she got scammed on freelancer.com, as an upcoming freelancer. Sometimes, because of the desperation of new freelancers to make money quick on the platforms, they fall into the hands of fraudulent clients who make them work without paying them, She explains how to avoid getting scammed. Watch the video from 2:45 minutes for more 
Why I Chose Upwork And Got My First Job 
Getting your first job on Upwork can be very tasking and tiring, but once you land it, getting the second, third and subsequent ones will come easy. Jite attributes her success on the platform to grace, hardwork and prayers.  Are you ready to do this? Watch the video from 3:50 minutes 
https://olamideyelo.com/7-upwork-freelancer-secrets/
How I Got My Profile Approved After Getting Rejected 
Behind every success, acceptance or approvals you see are countless rejections. Because Jite was accepted on Upwork, her account was rejected many times and she was gracious enough to share with us how she worked around getting her account accepted. Have you been in a similar situation and feel stuck about how to go about getting your account accepted? Watch the video from (5:45 minute)
Why Skills Specialization Is Important to Being A Successful Freelancer 
Creating a niche or specialization gives you a higher chance of landing a job on Upwork and other freelancing platforms as a freelancer. E.g A health writer is more likely to get a job than a freelancer who is just a writer. Jite explains how to know the skill area to specialize in and how to create a profitable niche for yourself. Watch from 7:20 minutes to get started.
In the next part and video. Jite shares important tips to help you land your first job on the platform.
PART 2: Secrets To Landing Your First Job
In this second part of the Upwork series with Onajite Omare, she shared secrets and tips on how to successfully apply for and get your first job in 2021.  Navigating the platform and landing your first job can be very daunting especially if you can't wait to start monetizing your skills on the platform. 
How To Search for Jobs Successfully
On Upwork, there are 3 sections you need to know when searching for jobs, the first is your general dashboard, the second is recommended and best matches (Upwork shows you updates based on previous jobs you have done previously. Jite also shared in details how you can conveniently use the 4 categories above to land your first job. You can start watching this from 0:55 seconds from the video.
​ Difference between Hourly And Fixed-rate jobs
Jite also explains the difference between hourly and fixed rate jobs on Upwork.. Hourly paid job means the client pays you per hour while fixed-rate jobs require the clients set up a milestone which you are paid with. For hourly rate jobs, you need the time tracker app on your laptop and login time spent on Upwork either manually or automatically. Watch the video from 3:14 to find out more about what jite said in details.
https://olamideyelo.com/became-top-rated-freelancer-upwork-onajite-onare/
Why You Should Pay Attention To Job Descriptions Before Applying 
The importance of reading job descriptions on Upwork cannot be overemphasized, clients know what they want and if you don't pay attention to details, you might be wasting your time or losing out on opportunities. Also, make sure you qualify for the job before applying and can deliver with a sense of excellence. Watch video from 4:36 minutes for more 
How Upwork Recommends Freelancers to Clients
Checking the client reviews, preferred  location of job posted, skills etc are other factors you need to consider before and when applying for a job on Upwork – Watch from 7:31 to know more 
Which Is the Most important, Cover Letters Or Client Questions?
It is important to prioritize answering the client's questions over the cover letter because that is the first thing the client sees. Your responses go a long way. You can still repeat things in your questions in your cover letter. There is also no perfect length for your cover letter. The length of the client's job description can give you. Watch from 12:13 to know more 
 Your Personal Brand Can land You Jobs Faster
Having an existing portfolio or personal brand outside of Upwork shows your achievement and your expertise. You can leverage this in your application and the case the client searches for you outside of Upwork.  Watch the video from 12:19 for more information.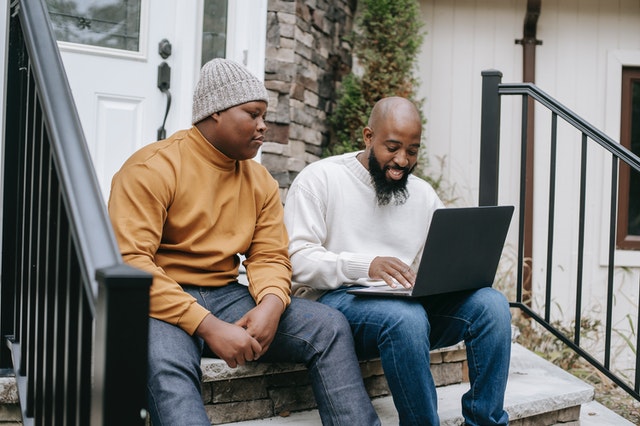 Importance of Writing Catchy Profiles
Your profile is very important to your success on Upwork. It is a way to sell yourself to the client before they even meet you. The advantage of it also helps you with the opportunities you didn't apply for. Upwork recommends freelancers to clients based on the descriptions on their personalized and general profiles. Watch the video for more tips on this from 15:26
What You Should Do After Applying For Jobs 
Just relax,  be hopeful and move on to the next job. Jite also shared some important tips. Watch from 16:38 to find out.
In the next part and video, Jite shares how she made $30,000 on Upwork,  how you can make it too and the various ways to withdraw your money from the platform.
PART 3: How I Made $30000 On Upwork And How To Withdraw Your Money 
In this third and final part of the Upwork series with Jite Omare, she shared how to charge and create hourly rates on Upwork, how to withdraw money from Upwork using Payoneer (http://bit.ly/olamideyelopayoneer​))  and the high points of her freelancing career.  Jite is also offering discounts on her courses on https://marketardent.com​. 
How I made over $30,000 on Upwork Over The Last 3 years
The first is to get that first job, once you do that, getting subsequent ones will come easier. Also, ensure you deliver excellently and that begins your journey to being a rising star, top-rated and other Upwork achievements. It is easier for you to get repeat jobs from one client than trying to apply from different clients. Having returning clients helps your Job Success Score (GSS).  score Watch more tips from 01:12 minutes 
 How To Charge and set hourly rates on Upwork 
The best way to go about this is to check out freelancers who offer similar services that you do and set them at similar rates. But as a new freelancer, you can start small and grow as your job and success rate increases. You also need to space the increment out. Accepting jobs way below your hourly rate will affect your growth rate on Upwork.. Watch from 05:45 to find out more.
How To Withdraw Money From Upwork With Payoneer 
With low risk comes low reward
With low risk comes low reward. The best option is Upwork sending money directly to your bank account using the CBN rate, using this option is good if you don't have so much money. But if you have so much money, you can send the dollars into your domiciliary account, upwork charges $30.  The third option is to connect your account to payooner, Upwork charges $2 to send your money to Payoneer. Click HERE  to get started with payooner. Watch the video from 10:33 to find out the risks rates on withdrawing with the different options. 
Final Words To New Freelancers
 Be consistent and hang in there! When applying try to use any creative juice that you have. Always review your description and ask for feedback from your friends to help you out. While you wait on getting your first job on Upwork, you can try out other freelancing platforms.
If this article has been useful to you, please, share it with your friends. CONNECT WITH JITE ON  https://marketardent.com​​ and via jiteomare (@)gmail. com
https://olamideyelo.com/top-3-freelancing-platforms-2020/